Pikachu Volleyball
Chinese(中文) | ✓ English | Korean(한국어)
You can also play the peer-to-peer online version.
The original Pikachu Volleyball (対戦ぴかちゅ~ ビーチバレー編) was developed by
1997 (C) SACHI SOFT / SAWAYAKAN Programmers
1997 (C) Satoshi Takenouchi
The original game was reverse engineered
and implemented into this web version by
Kyutae Lee
You can view the source code on GitHub.
Release Date: 2020-03-26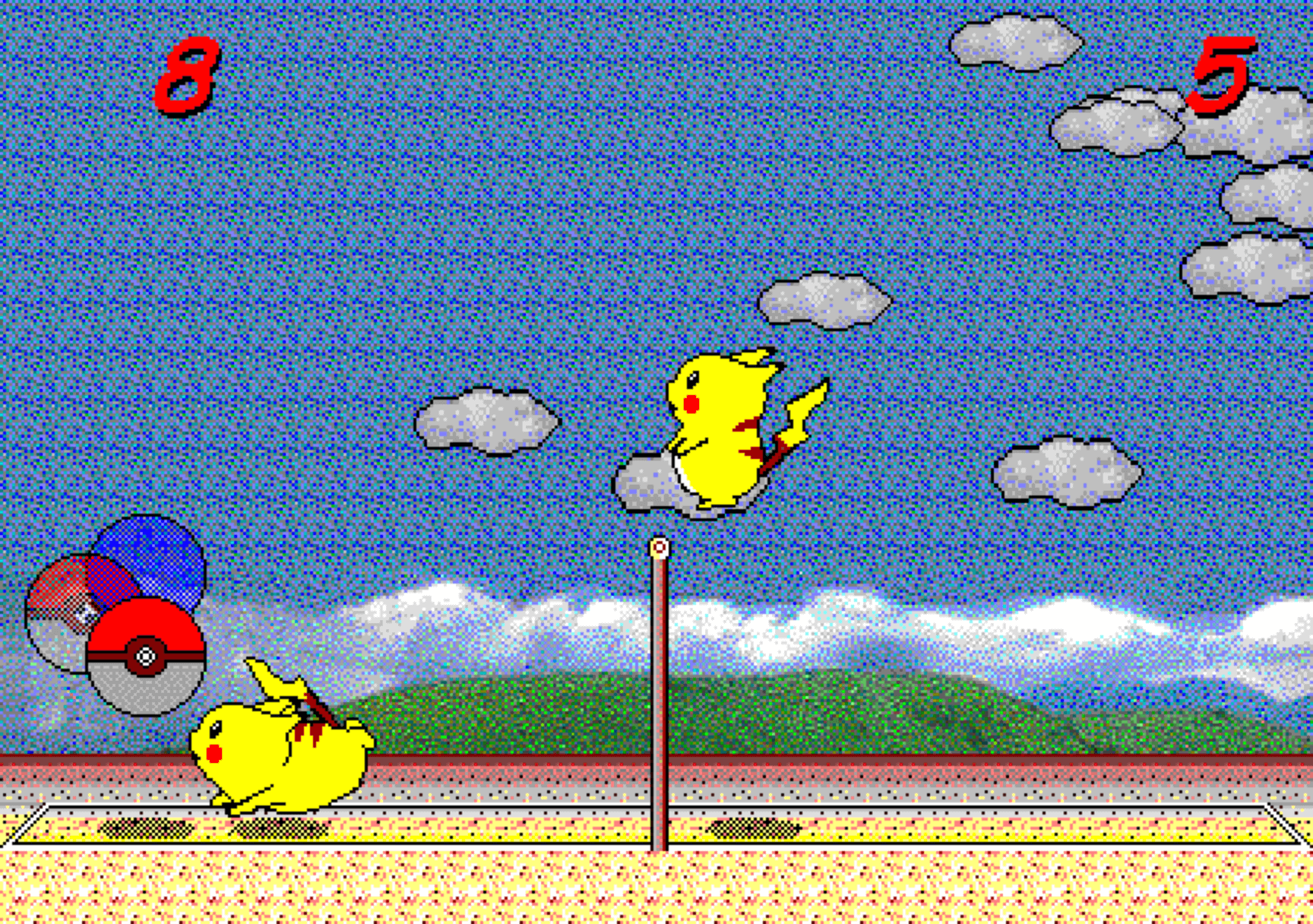 Pikachu Volleyball is an old Windows game which was developed in Japan in 1997. The game was popular in Korea when I was young. I had played it with my friends.
This web version is made by reverse engineering the original game and implementing it to JavaScript. It is executed directly on the web browser so, unlike the original game, you can play it regardless of the operating system of your computer.
Controls: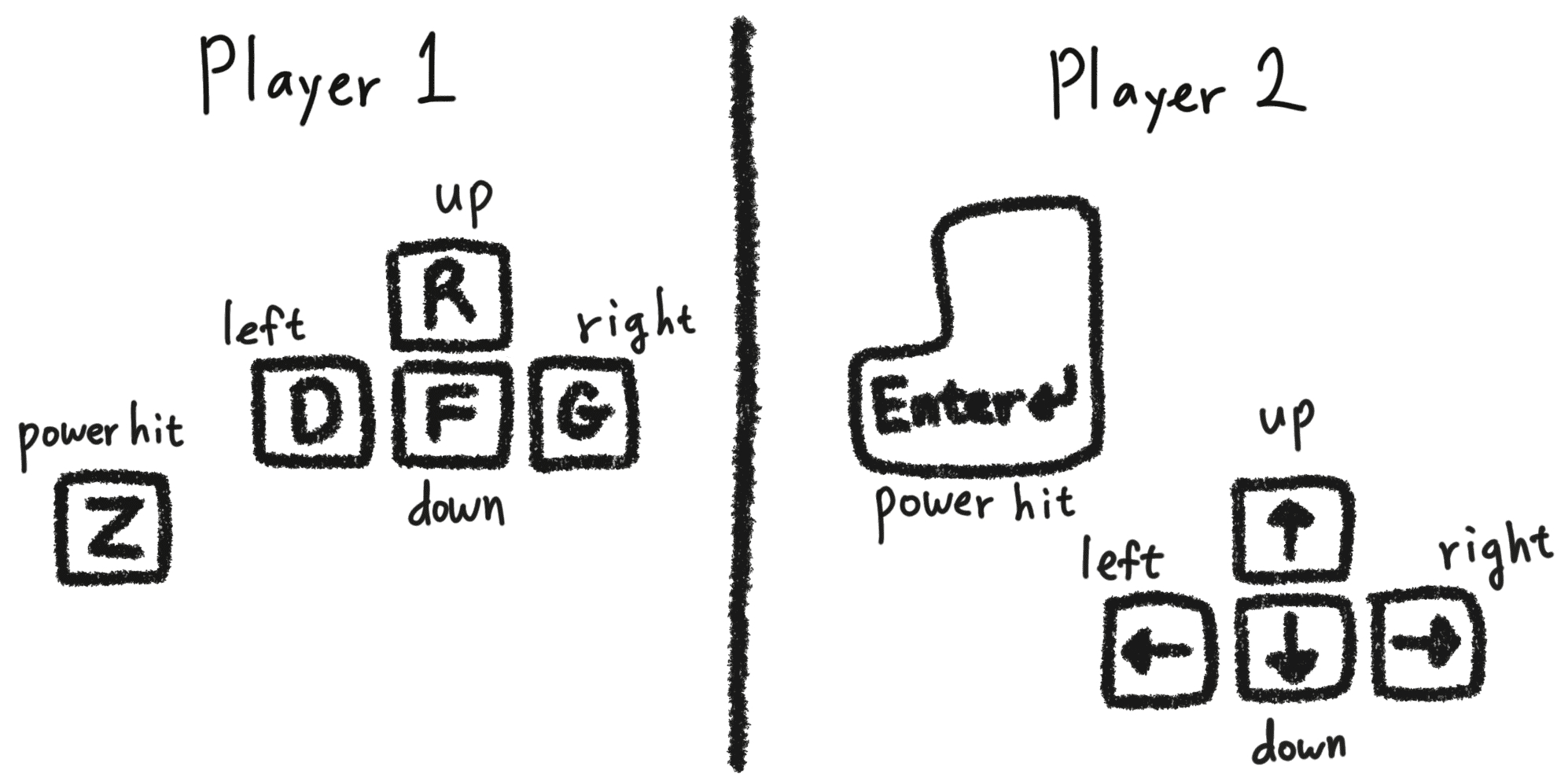 If you have a Bluetooth keyboard, you can play also on your touch/mobile devices.
Tip 1:
Like the original game, when you select "1人でぴかちゅ~" to play against the computer, you would play as player 1 if you select by pressing the "Z" key, or you would play as player 2 if you select by pressing the Enter key.
Tip 2:
Player 1 has the "V" key as an additional down key. The "V" key works differently compared to the "F" key, so you can try using it. (Thanks to @repeat_c, this characteristic of the original game could be reflected in this web version.)
Tip 3:
If you want to hide/show the game menu bar, press the Esc key.
Tip 4:
I've added a practice mode which is not in the original game, you can turn on this mode at "Options → Practice mode → on".
Tip 5:
If you want to play this game without the need for an internet connection, you can install this page as an app on your device. On a computer, use the Chrome browser to install. On a mobile device, "Add to Home Screen" this page.